▶ IGTV monetization
▶ Live Shopping
▶ What are Instagram badges
▶ How to reach more people on Instagram
▶ Instagram services
Instagram is an actively developing platform with an audience all over the world. It has great tools for advertisers and content creators. The platform is consistently rolling up new filters, updates, and features to attract new users. But most importantly, they motivate creators by offering them opportunities to monetize content. Because content is the most important thing.
Instagram will reach 117.2 million U.S. users in 2021
Instagram is following in the steps of YouTube adding long video monetization. In May 2020, the platform announced about IGTV monetization for content creators. Investing resources in creating high-quality videos is much more profitable. If the topic of videos is relevant for a long time, then they will bring passive income. Thus, longform videos will become a new channel for replenishing the budget of creators. And advertisers will have a new placement to attract customers. This is advantageous to both sides.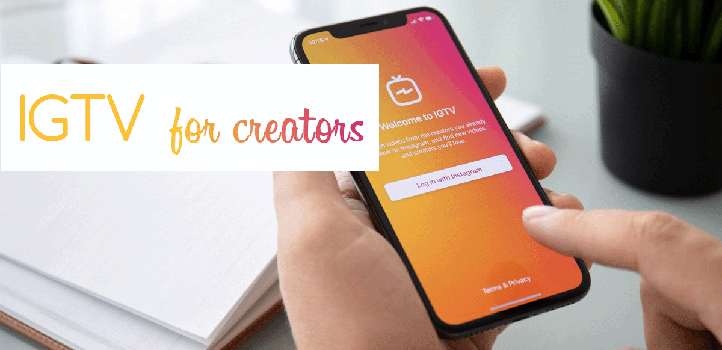 IGTV monetization


Instagram IGTV monetization allows content creators on Instagram to make money by playing short ads along with their IGTV content. In order to motivate them to create video content for this social media platform. Authors will receive 55% of IGTV ad revenue. The approximate level of income comes from advertising on YouTube. This will help Instagram become a more engaging platform for creators.
The lack of monetization tools for long Instagram videos has been a major obstacle to IGTV's development ever since. But if creators are motivated to create and post more content, this can lead to rapid growth and development of the platform.
Instagram will begin testing IGTV ads with a group of authors and advertisers in the US and will gradually expand as the experience improves. The ads will initially be available to major advertisers such as Ikea, Puma, Sephora and others.
What will IGTV ads look like?
Users will only see ads after clicking on the full screen view of the channel;

Ads will be in vertical Instagram proportions and will last up to 15 seconds;

Unlike Stories, users won't need to swipe to watch IGTV ads in full screen - just tap the screen;

Perhaps this year will add the function "Skip Ads" feature or similar.


Monetization guideline
Protects brand reputation Instagram monetization policy. This is stricter than the regular content policy. the following advertising is prohibited:
static videos;

static poll image;

slideshow of images;

continuously looping video,

inline ads.
Instagram prohibits anything that depicts or approves of abuse or illegal behavior, as well as graphic content, including material of a sexual or violent nature. Any content with discrimination is also prohibited.
Live Shopping


Instagram is rolling out it's shopping services to IGTV. Instagram Shopping is already available for feed posts and Stories, with plans to test shopping for Instagram Reels this year.
Kim Kardashian sold over 15,000 bottles of perfume during a partnered live stream broadcast on Instagram.
This tool is something extraordinary for advertisers. Unlike clear IGTV ads, this format is designed for influencers. Now they can sell products with IGTV and during live streams. This allows you to tag products before going live. So that users can shop while watching the video without leaving the app.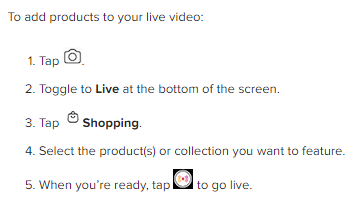 Currently, this feature is only available to users in the United States.
The popularity of the live video format has grown significantly over the past year. Instagram, YouTube and Facebook give these videos the highest ranking priority compared to ready-made videos.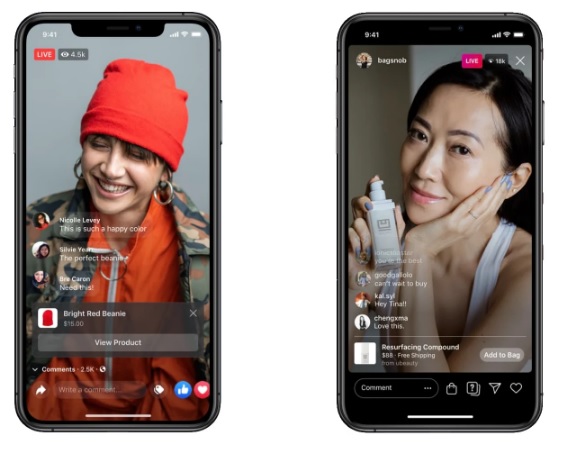 What are Instagram badges
Instagram badges are finally here. These are icons that appear next to your name in the comments. Users can buy them to highlight their own messages in the chat and show your support to the creator. The cost of the badge ranges from $ 0.99 to $ 4.99.
So far, this feature is available to US users. Soon it will be available in other countries: France, Italy, Spain, United Kingdom, Germany, Brazil, Mexico, Turkey, Australia and Japan.
By the way, Twitch has a similar feature that's called Bits. The goal is the same - to stand out from other commentators and donate the creator.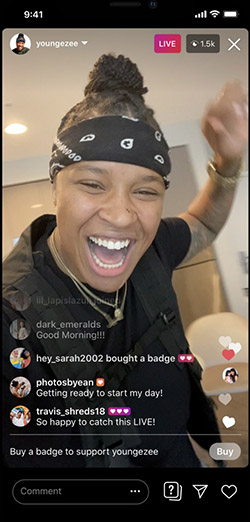 How to reach more people on Instagram
Engagement is a key ranking factor which you must not forget. The Instagram algorithm is aimed at maximally guessing the desires of users. For example, if a user left a comment, shared your post, saved it, then this is a sure signal that he will see your other posts in the feed. 
The more users, the higher the competition. Instagram forces you to buy ads eventually. In case you are a super famous influencer and have an impressive subscribers base, for example, on YouTube, then ask users to join your Instagram account. The principle of collaboration is also based on this. When a popular channel advertises another one.
Why do you need to promote your account?
The numbers speak for themselves - more than 200 million users visit business accounts every day. Instagram is a great social media which can convert users to potential customers. Especially, If you're engaged in e-commerce, then Instagram is the perfect place to find an audience.
More than 25 million companies worldwide are already using Instagram for business.
95% of Instagrammers do not know how to quickly promote their account and give up without even gaining 10,000 followers. Our service was created to help you get started. Our services has already been used on thousands IG accounts. There are many other ways to increase followers, but they are time consuming and ineffective. Unlike our services, which are fast and secure.
Instagram services
Get 1000 IGTV views for $1

Get 1000 Story views for $1

Get 1000 Reels views for $1

Get 100 Reels likes for $0.5

Get 100 likes for $0.5

Get 100 followers for $1
And while IGTV ads aren't available in your region you can monetize your content on other platforms. Our services will help you to reach more audiences and build a strong fan base.
In case you have any questions, please contact your personal manager or live-chat support.
We're here to help you 24/7.
Frequently bought together